Paid social generates leads for new university micro-courses
Stakeholder workshop, audience insights analysis, interviews, content review
Content/campaign strategy development
Content writing, graphic design, display ads, social content, eDM content, brochure, blog content
Reporting, ongoing updates
Swinburne Online wanted to raise awareness of its suite of online 'micro unit' short courses and to capture enrolment leads ahead of an upcoming intake period.
A clever, audience-focused campaign was required, to articulate course value, deliver compelling key messages and strong calls to action.
Time was of the essence – approaching Christmas, Swinburne Online needed its campaign – comprising social content, display ads, eDMs, brochure and blog content – to be ready in time for an early January launch.
Content Empire worked closely with stakeholders to understand Swinburne Online's prospective short course audience and to clearly define the value and benefits of each micro unit before working within established style guide, tone of voice and brand parameters to a create fresh, compelling, multi-channel campaign.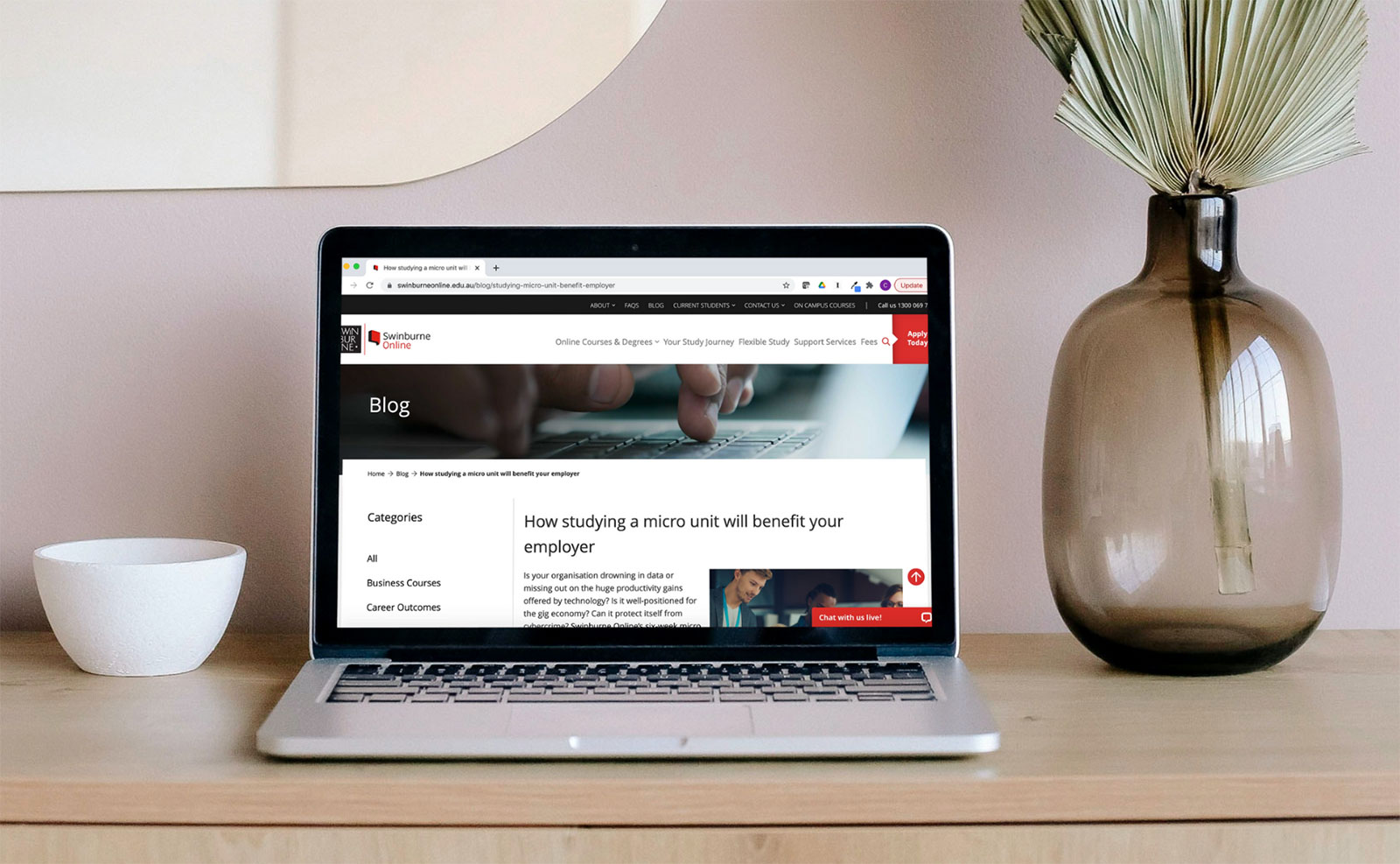 A multi-channel approach to lead generation
Our display + social campaign generated increased traffic to all micro unit course pages plus the blog, and achieved enrolments in every micro units course. Meanwhile, our eDM campaign achieved a higher open rate than previous campaigns, helping Swinburne Online to engage and convert prospective leads.