Strategy and content for a blog launch and social uplift
Stakeholder workshop, brand and product deep dive
Content strategy, key messages, content calendar, social channel planning, blog design strategy
Blog articles, social posts, search engine optimisation (SEO)
Ongoing content ideation and social media advice
Dulux Avista required a content strategy and ongoing content creation to support the launch of its website blog, together with a stronger presence on social media.
To achieve ambitious growth targets, Dulux Avista wanted to engage home owners in its speciality concrete solutions. Among the communication challenges was the need for customers to purchase products via professional applicators.
For this small but dynamic team, Content Empire created and executed a cascading content strategy, delivering maximum value across all channels. In a three-month content calendar, we ideated fortnightly blogs and multiple social media posts per week for Instagram, Facebook and Pinterest, identifying strategic opportunities for paid content.
We tailored all creative content to inspire home owners with renovation possibilities and help them navigate the path to purchase.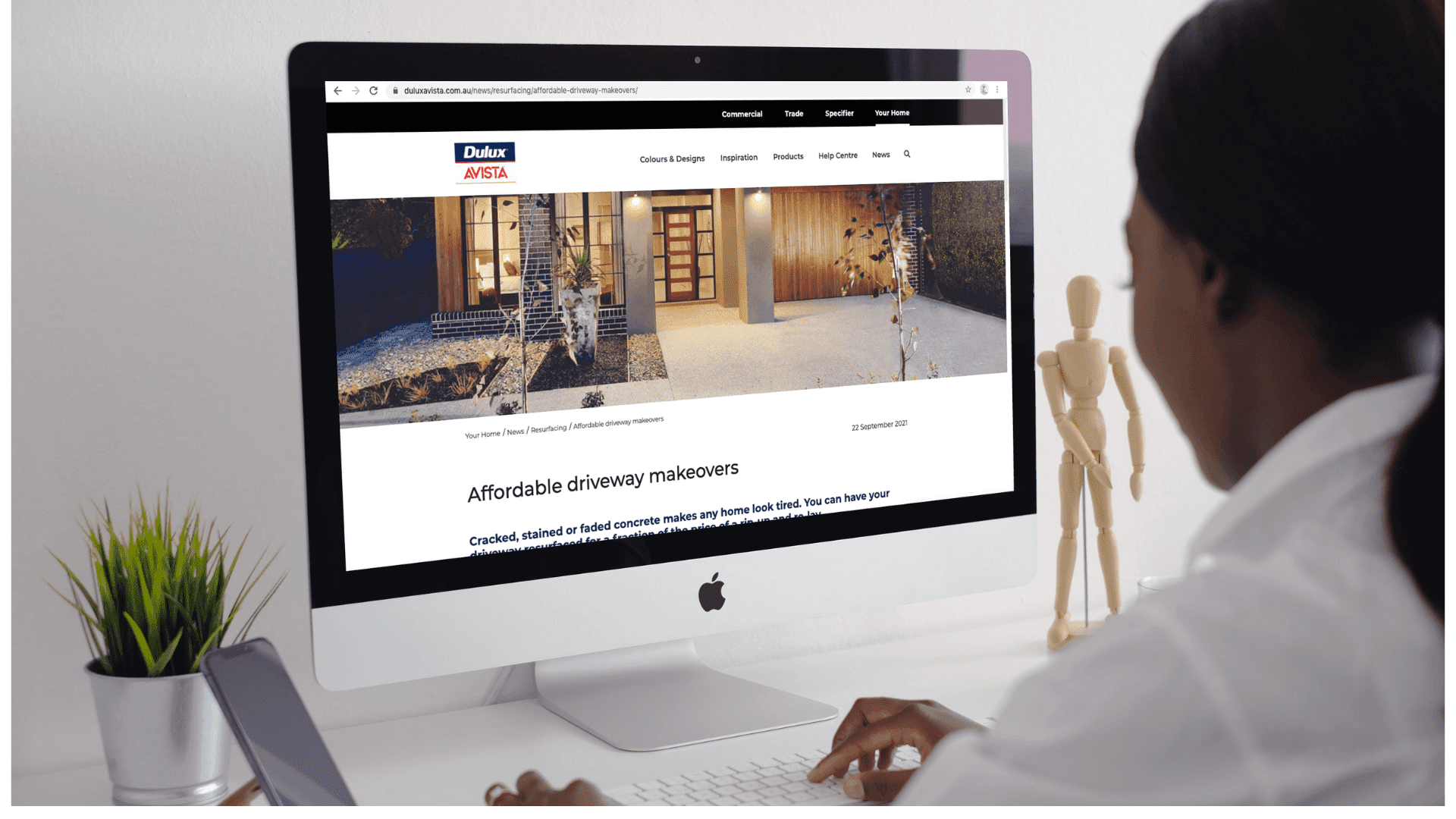 Dulux Avista's blog launched with a rich library of advice and inspiration. All social media channels are now humming with lively content and engagement. We have helped start a genuine conversation with home owners and generate sales calls.