Engaging content to share complex health messages
Stakeholder workshop, audience insights analysis
Cascading content strategy, SME interviews, content plans
Content writing, social posts, infographics, animated video
The Department of Health's Better Health Channel (BCH) is designed to help Victorians make decisions about their health and wellbeing.
The BCH content strategy identified a need for content to specifically target under-served audiences and to meet identified audience knowledge gaps.
Content Empire worked closely with the BHC team to define the content types and formats that would become a cascading content strategy, leveraging BHC's audience insights to develop a diverse series of assets to appeal to large and highly diverse target audiences.
Content Empire's 'cascading content approach' was designed to optimise content assets from a single concept that would give BHC the best possible chance of engaging with diverse audiences, varying content consumption patterns and different levels of literacy. Our pool of content specialists brought sophisticated interview skills and subject matter expertise to complex health topics.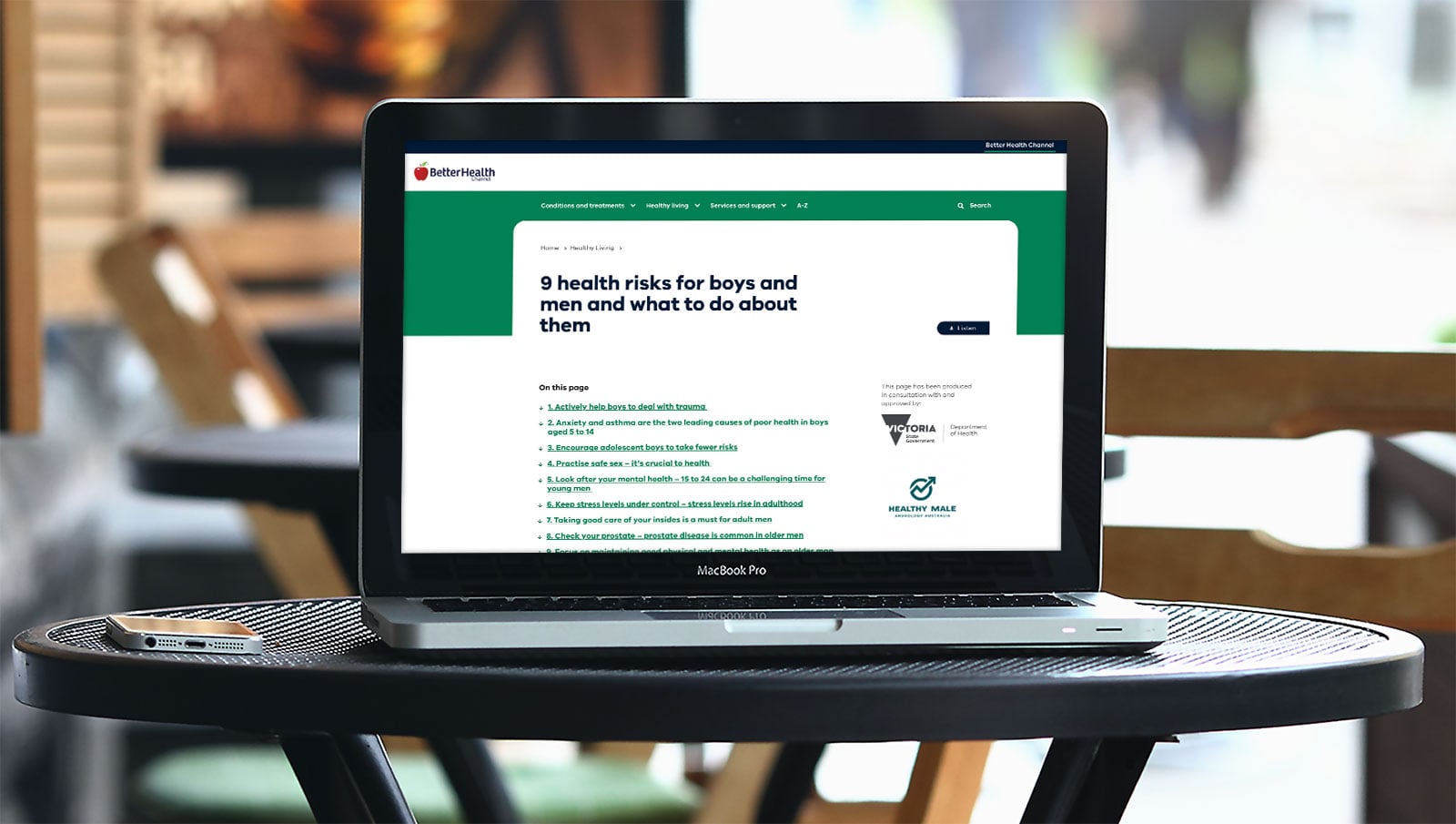 Audience-focused, multi-format health content
Content Empire produced:
Digestible long form articles on complex topics: gut health and

men's health

Short form blog articles
'Atomic content' for social channels: quizzes, infographics
Animated video
Social posts