Audience-focused content to help BankVic acquire customers
Stakeholder workshop, audience insights analysis
Content campaign approach & strategy, topic ideation, SME and member interviews
Long and short form blog articles, member stories, social posts for paid amplification, quizzes
Fresh content for a campaign pivot
Content Empire partnered with BankVic to deliver a customer acquisition content campaign targeting first home buyers and investors. The campaign goal was to connect with prospective and current customers during their property buying research phase.
We created a campaign approach and strategy that aligned with BankVic's goals and budget. To support a comprehensive paid media plan, Content Empire ideated, researched and produced a suite of assets including audience-focused content hubs, long and short form articles, member stories and atomic content for social environments including polls and quizzes.
Early content success, coupled with the changing landscape resulting from COVID-19, saw the acquisition content campaign expanded to include refinancing audiences. Content Empire quickly stepped in to develop a fresh content series aimed at this audience.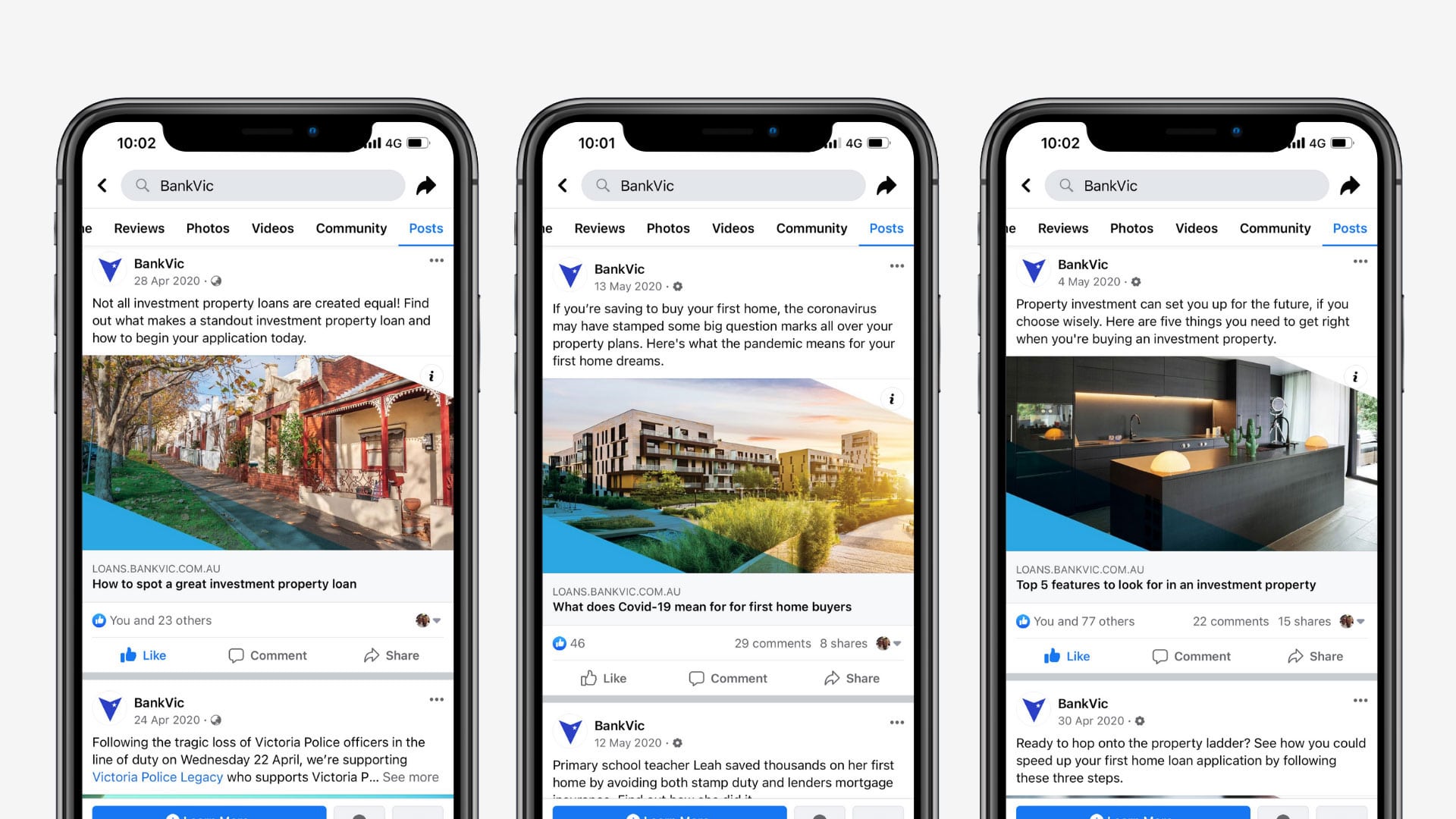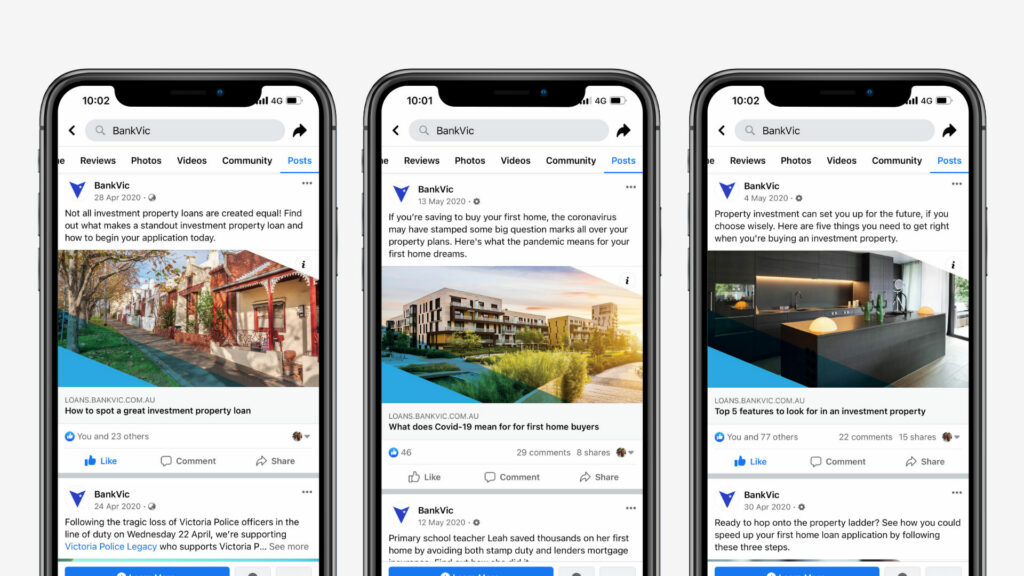 The results of this campaign exceeded BankVic's expectations, generating 80,000+ visits to their website and a very high user interaction rate.